Step by Step: Mascara Routine For Straight Lashes
Hey guys,
Since I took off my lash extensions about a month ago, I've been trying out a whole bunch of different mascaras to see which will work for my straight lashes! I have your typical straight asian lashes, I always need to curl them and when I apply on any regular mascara, my curled lashes always ends up going straight down. Now, I finally discovered an amazing product that will keep my lashes up all day!
I stumbled across this product when I was doing my korean skincare shopping in a store called Beauty Works Cosmetica in Strathfield, It's called Etude House Curl Fix Long Lash Mascara and I'm telling you now it has been a life saver, not only does it keep my lashes curled up all day but it also separates and lengthens my lashes. Below is a little step by step pictorial on my mascara/ eyelash routine! Enjoy, JD xo
Starting with clean straight lashes so you can see what they look like before. How dead do my eyes look without mascara :O
Step 1: Comb and separate your lashes using the Urban Decay Essential Eye Tool.
Step 2: Take a MAC eyelash curler, curl your lashes using 3-4 clamps working your way from the base of the lashes to the tip to create a C curl.
After the last curl, go ahead and do 1 more curl right at the base for an extra lift.
Step 3: Take the Etude House curl fix long lash mascara and the 3 in 1 mascara shield, get as close as possible to your lash line and roll the wand as you coat the lashes, I find this method great to create more thickness at the base line.
Then slowly layer and coat the lashes making sure they are separated, until you get to your desired thickness.
Step 4: Comb through your lashes to help separate any lash hairs that are clumping together. Then allow this coat of mascara to dry (always leave a few seconds in-between each coat to get better results).
Step 5: This step is optional, but I love applying a coat of the Dior 3D Maximiser Mascara to add extra thickness and volume. Same motion starting at the base and rolling the wand while you make your way to the tips, for extra length you can take the tip of the mascara wand and flick it on the tip of your lashes, this will help add extra length.
Step 6: Last step is to go ahead and top it off with your favourite mascara, I am currently using the Dior Show Mascara in Black. It's an old favourite of mine that I absolutely love, it really separates the lash, adds thickness without being clumpy and doesn't leave the black mascara stain under your eyes when you wash it off at the end of the day.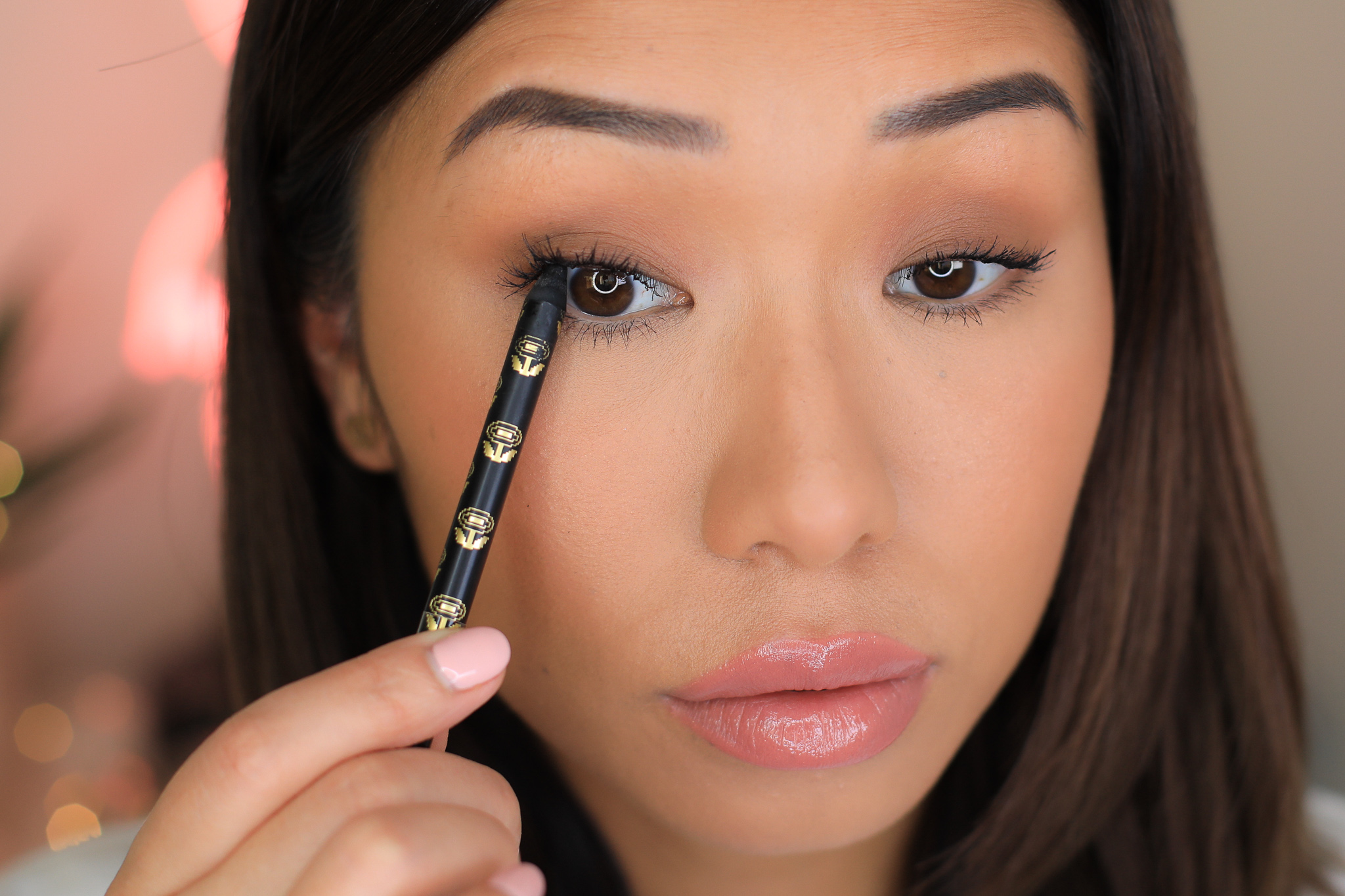 Step 7: Tight line your upper water line to darken the lash line and create more depth, this gives the illusion of a fuller lash base!
Finished product, curled lashes that will last all day and won't budge!
For extra volume, use a tweezer and apply on 5-10 individual short lashes on each eye this will give you that extra volume but still looks super natural.
Finished look after applying short individual lashes. Subtle yet effective!